Meet our wide range of applications
We have more than 10 public applications for data collection, data cleaning and data visualization. Soon there will be many more!
Create a free account
Learn how to use them quickly
All our applications follow the same modular structure to help you use them with ease. You won't waste time learning how to use each new application.

Introducing our application for
Simple charts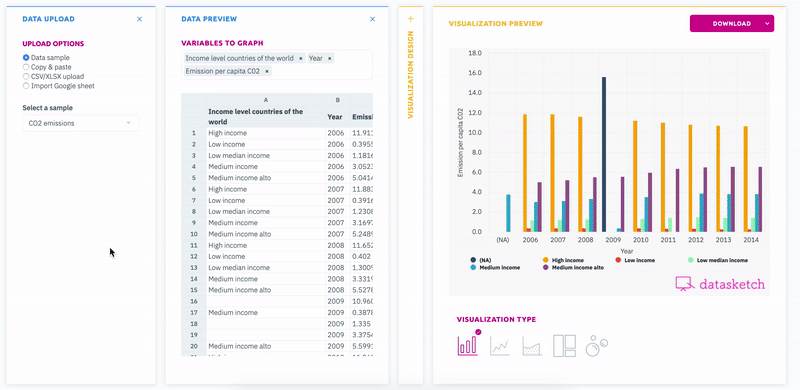 Upload data in multiple ways
You can use our sample datasets or load data by making copy / paste, loading a CSV / XLSX file or sharing a Google Sheets file.

Edit your data directly in the app
If you notice any errors on your data, you can edit it directly in the app. The chart will update automatically.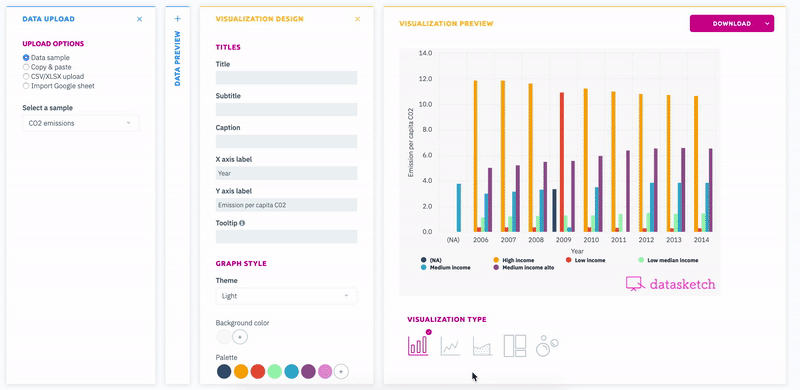 Learn how to choose the appropriate visualization
Based on the data you use, our visualization recommendation engine will filter the appropriate chart types for the structure of your data.

Customize your charts
Change the styles of your charts depending on the type of visualization you select. You can change the titles, colors and other graphic elements.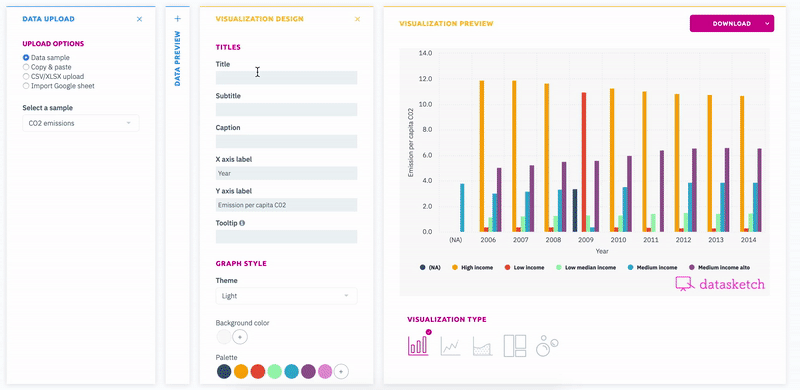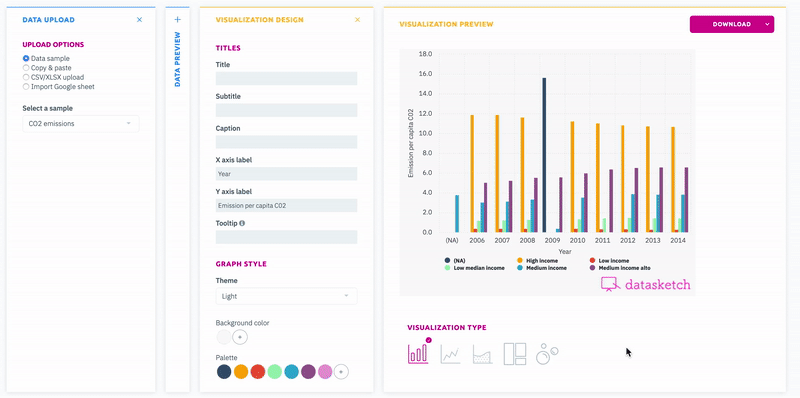 Export your visualizations in different formats
Download your charts in multiple formats, both digital and printable, such as PNG, SVG, JPG, PDF and even HTML.